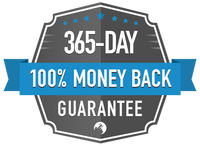 ORIGINDIA LLC
ORIGINDIA LLC United States Leading Buffalo Horn & Camel Bone Product Online Selling Store Provide Horn Mug, Camel Bone Knife Handle Material, Indian Sambar Stag Since last Two Decades.
Don't Take Our Word For it! Here's What Our Customers Think:
Excellent Service and Gift was Perfect

Liza R. Desmond
Loved the product very beautiful,

Elle Deniel
A ONE STOP SHOP FOR HANDICRAFT BUFFALO HORN & CAMEL BONE PRODUCTS
ORIGINDIA US Leading Horn & Bone Product Supplier Since Last Two Decades. Our Registered Address is ORIGINDIA LLC 800 Pine GA USA. We deal in Buffalo Horn & Camel Bone Product Horn Mug, Knife Handle Material, Stag Roll, Impala and Much More.We specialize in India water buffalo horn and bone products. Bones and Horns are natural products serving many utilitarian and ornamental purposes from time immemorial. We do not buy horn or bone where the animal has been killed for its horn or bone. We do not buy or work with any horn or bone of any endangered species. The bone and horn are derived from animals which are brought to abattoir for human consumption.
All our bone and horn products are biodegradable and eco-friendly.Our committed team of team managers and skilled artisans make sure that your requirements of bone and horn products meet their specifications. We also identify artisans from all over India whose skills are unmatched and handed over to them from generations. These artisans like to work in their own country side and their natural surroundings. Your valued order helps us to provide work opportunity to them and keep this dyeing art of ages alive. We believe the delivery schedule is as important as quality product. ORIGINDIA LLC has its headquarters in Georgia., and manufacturing unit in India which is situated close to the capital city of New Delhi. India is a magical land with a rich historical and cultural heritage. It is a pleasure to visit this land is a visual delight. We are famous for our hospitality and also for our Curry and Rice. The ideal time to visit is from October to February. If you are planning a trip, let us know and we would be glad to assist you in any way we can in our beautiful and friendly country.
Our collections
1. All,Sambar Stag
2. Horn Serveware
3. Bone Beads
4. Drinking Horn Mug
5. Fashion Accessories
6. Knife Scales
7. Tankard Horn Mug
Location
Our store
800 Pine Ridge Dr, Riverdale, GA 30274, United States